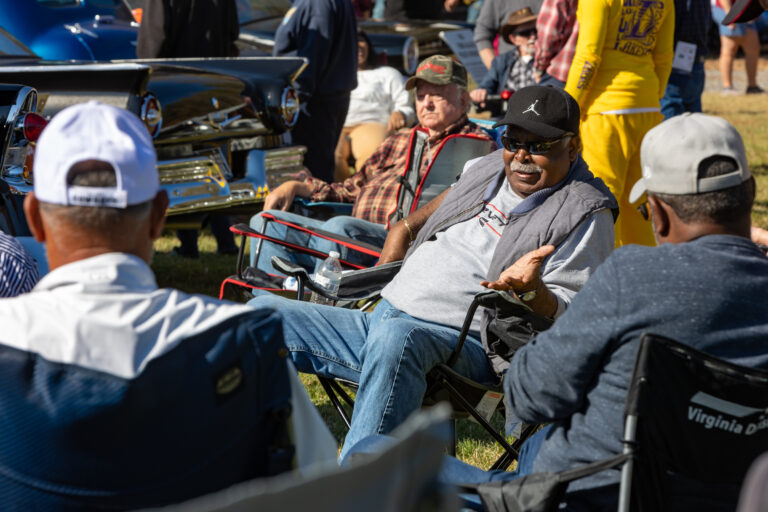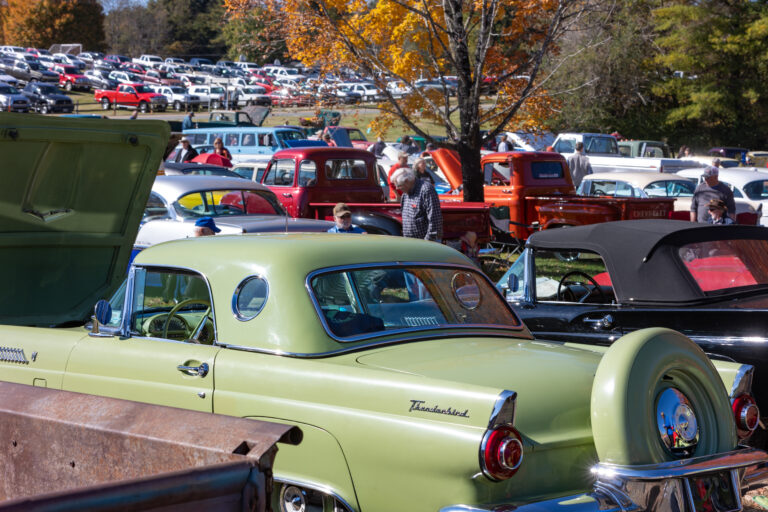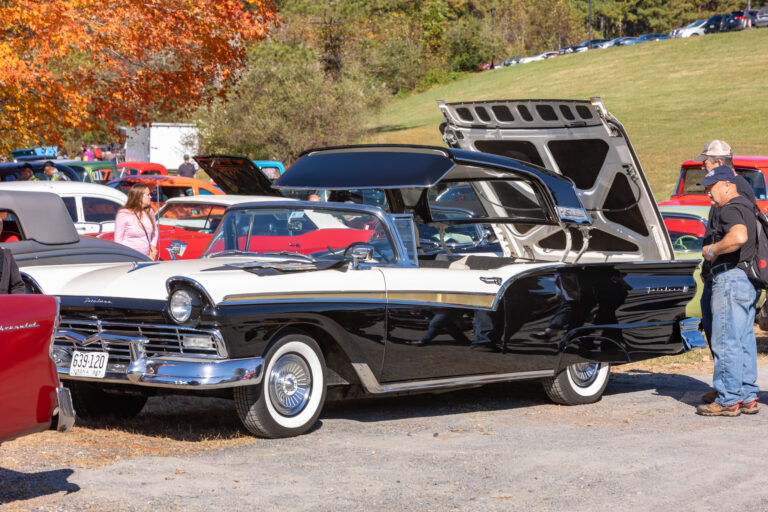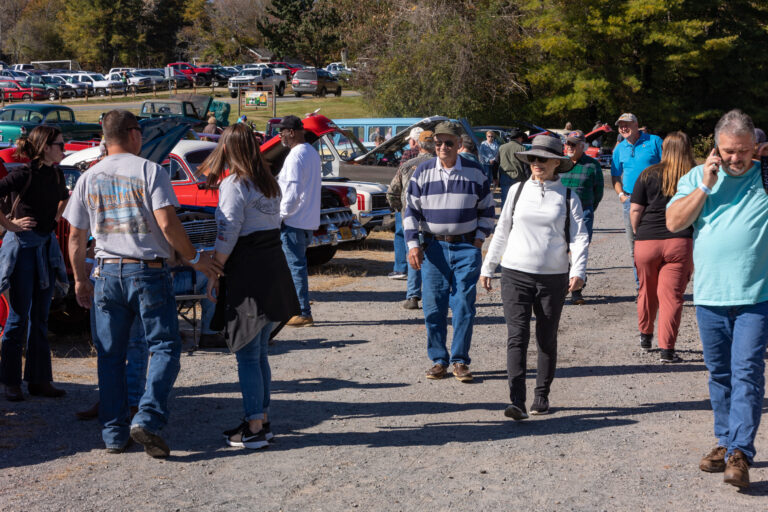 Thunder in the Blue Ridge
In the Blue Ridge Folklife Festival Car Show hot rodders, muscle car owners, and stock car racers fire up their big block motors, and the chrome shines on a host of restored classics.  Last year's Blue Ridge Folklife Festival attracted nearly 300 custom and antique cars.
Thunder in the Blue Ridge
Blue Ridge Folklife Festival–October 28, 2023
Ferrum College, Ferrum, Virginia
Preregistration for the car show at the Blue Ridge Folklife Festival is not required, but it helps us plan the setup for the show.
INFO AND RULES:
(1) Be sure to have your show vehicle in the car show area by 10 a.m. Vehicles arriving after 10 a.m. will not be allowed into the show in order to ensure the safety of festival pedestrians.
(2) Your vehicle must be a 1985 model or older unless it is a race car and not driven on the street.
(3) Free festival admission is limited to 2 adults per show vehicle.
2023 CAR SHOW MAGNETS:
(1) Only 275 magnets will be printed.
(2) The magnets will be handed out in person at 3 p.m. on the festival grounds to the first 275 show car owners who signed in at the show gate on the day of the festival.
(3) No 2023 magnets will be mailed or distributed after the festival.
PERMISSIONS AND LIABILITIES: By submitting this registration form for your entry(s) in the Blue Ridge Folklife Festival, you are agreeing to the rules above as well as to the following:
1. Ferrum College, its sponsors, directors, officers, employees, and agents will not be held liable for any injury or damage incurred by my entry(s), myself, my helpers, or my equipment before, during, or after the Blue Ridge Folklife Festival.
2. I will conduct myself in a safe and courteous manner at all times.
3. I grant Ferrum College the right to photograph, video, and/or record me and/or my entry(s) at the Blue Ridge Folklife Festival in any medium; and to use my name, photograph, and/or likeness in any reasonable manner, including publication in any medium.