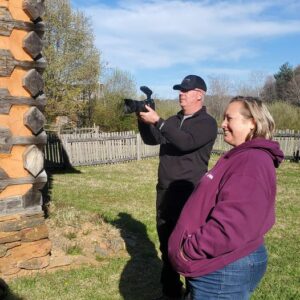 Photos with a historic twist!
It takes a team! We appreciate Brad Holley Photography for yesterday's amazing (and very affordable) mini photo sessions at the 1800 farm—complete with baby chicks and one baby duck!
Brad Holley Photography, a dynamic husband and wife team, has generously donated half the proceeds of the mini-sessions to the BRIM!
Stay tuned for more "themed" photography events this year by this wonderful couple!
You can find out more about this friend of the museum and see more of Brad's work at https://www.bradholleyphotography.com/.