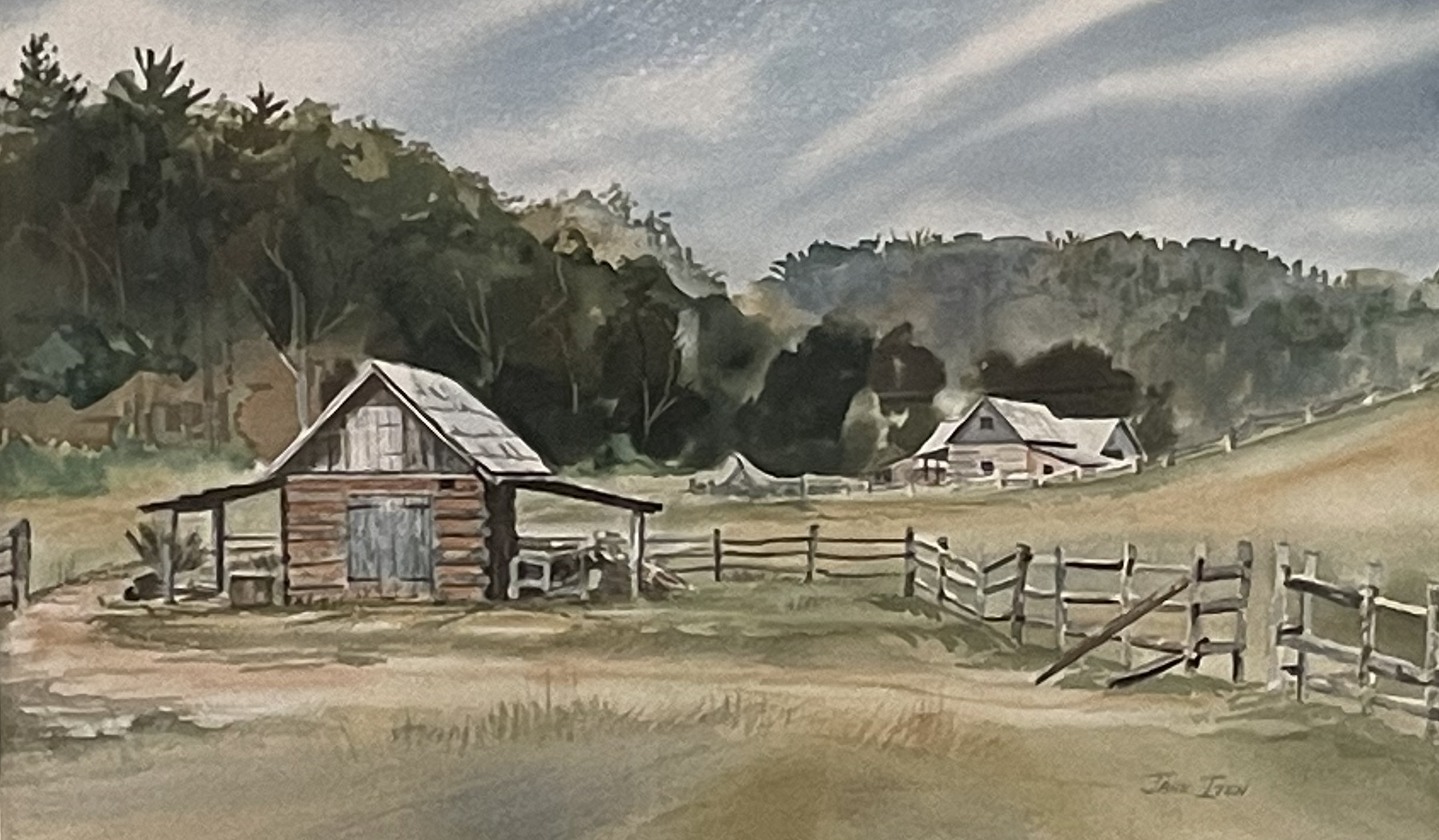 An idea that blossomed at the Blue Ridge Farm Museum has now grown to encompass impressions of the scenery and culture of Southwest Virginia's Blue Ridge Region. This inaugural gallery exhibition of the Southwest Virginia Plein Air Painters, hosted by the Blue Ridge Institute & Museum, illustrates the region through many different voices. From past to present, nature to civilization, living to decaying; Virginia's Blue Ridge is on display.
Featured Artists
Raf Bedia
Loretta Bedia
Donna Boles
Susan Bradbury
Ruth Fredrick
Ann Marshall Gillespie
Marlene Groth
Jane Iten
Linda La Vigne Long
Dana Phillips
Suzanne Davis Ross
Michele Walter
Frank Webb, AWS
Margaret Sue Turner Wright
This exhibit will run through Christmas 2022.