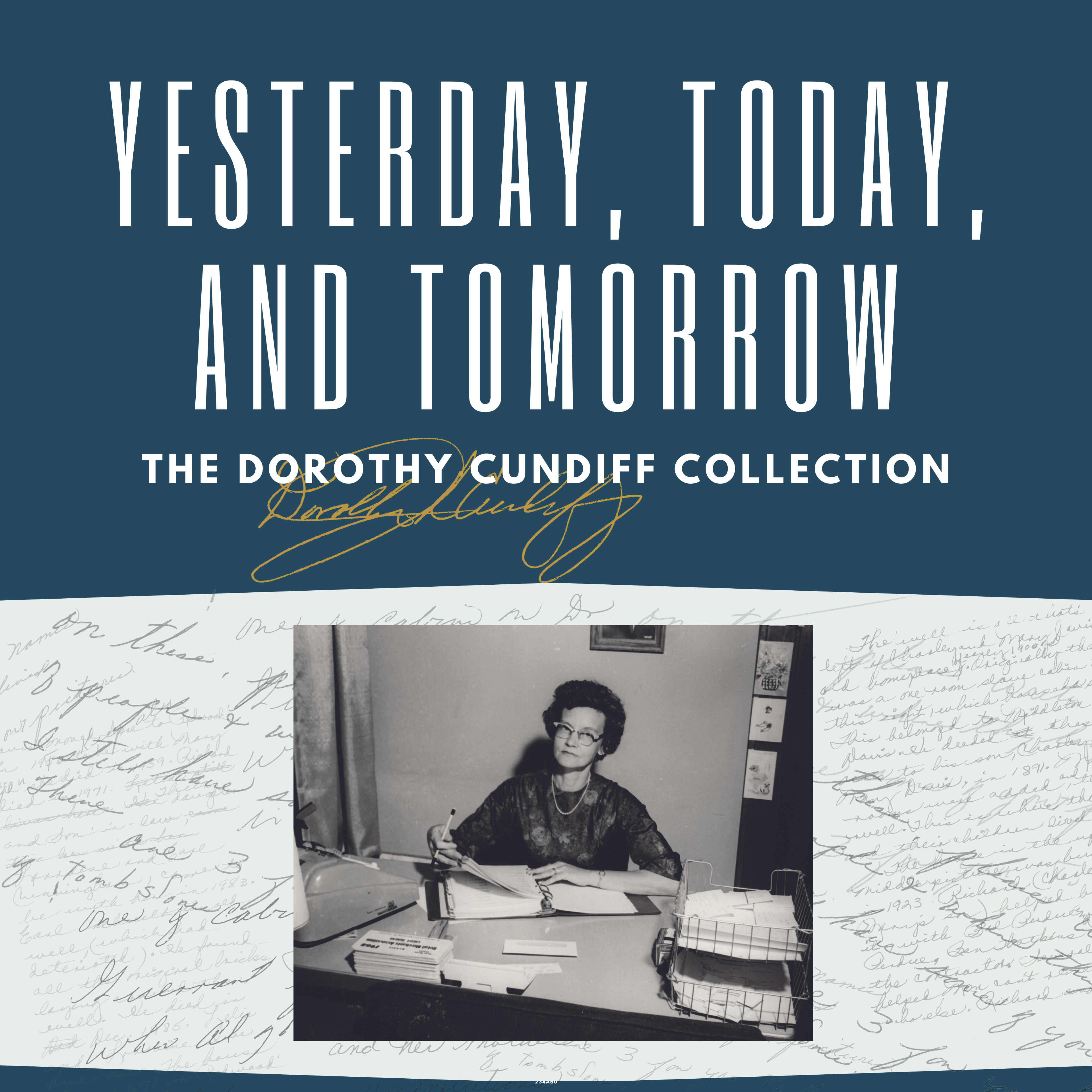 Dorothy Cundiff was a prominent historian and businesswoman in Franklin County. Throughout her lifetime she gathered photos, documents, stories, and family histories from all over the county. Students from Ferrum College have spent months exploring Dorothy Cundiff's multifaceted Collection at the Blue Ridge Institute & Museum in order to cultivate an exhibit to honor Dorothy's life's work. Yesterday, Today and Tomorrow – The Dorothy Cundiff Collection; allows people the opportunity to take a glimpse into the extensive personal collection that Dorothy dedicated her life to.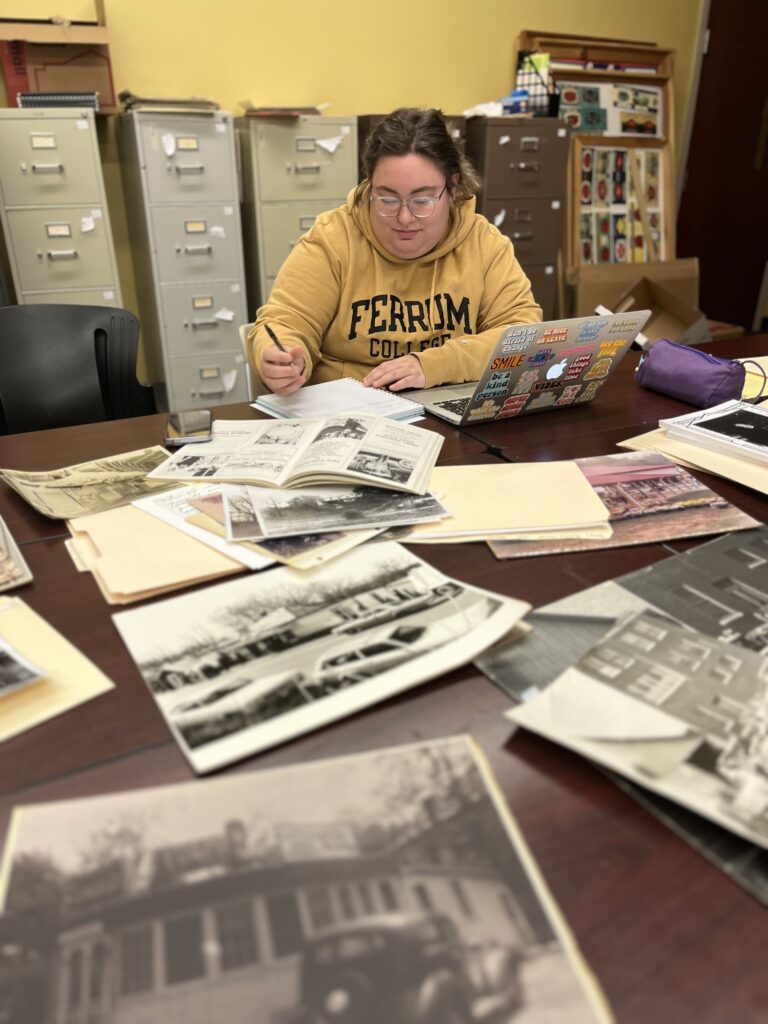 Ferrum College senior, Kelsey Smith, dives into Dorothy Cundiff's research files.
Joey Provence, Ferrum College Student Worker, and Ariel Dalton, BRIM Staff work to hang the Dorothy Cundiff Exhibit.
Caleb Bailey, a Ferrum College senior, installing exhibit panels.
Ariel Dalton, Kelsey Smith, and Caleb Bailey pose within their finished exhibit.